The best home tech for your buck this tax time
There's also support for hi-res codecs over a wired connection, LDAC Bluetooth, DSEE for upscaling and easy access to your smart assistant of choice. But they're more expensive than ever at $550, which is around $200 more than the older WH-1000XM4. A cool new design and incremental upgrades aside, the earlier model will remain a smarter choice for most.
In the realm of wireless buds, Apple's $400 AirPods Pro are an obvious choice as long as you're only using them with Apple devices. They're light and comfy with great noise cancellation and work very easily with any Apple products. For a more widely compatible choice, LG's $300 FP9A has incredible sound and plays well with everything. They can even connect to 3.5mm jacks, which is very unusual for Bluetooth buds, making them handy for use with in-flight entertainment units or public computers.
Sound bars
Soundbars are brilliant upgrades over using the speakers built into your TV, and they don't have to break the bank. Sonos' latest soundbar, Ray, is perfect for smaller TVs or filling smaller rooms with sound, and at $400, it stands up to units more than twice the cost when it comes to sound quality.
Your TV needs an optical output as that's the only connection Ray has, and you can teach it to react to your TV remote's volume controls. Dialogue is very clear and soundtracks are rich and detailed, though the bass is a touch on the subtle side. Like all Sonos gear, you connect it to your network via Wi-Fi or Ethernet and it doubles as a very capable streaming music player.
One thing I love about the Ray is that it's super compact at about 50cm long, and all the speakers face forward. So, where many modern soundbars demand to be out in the open where their upward- and side-firing speakers can breathe, Ray can be stuffed into any spot as long as you can see the front.
On the other hand, if you're ready to leave behind the 2.1 stereo life and get really cinematic, LG's 2022 soundbars pair well with the C2 TV above. The top-of-the-line S95QR is $2000 and promises 14 channels (including five height channels) from its main bar and a pair of wireless surrounds, plus bass from a wireless sub. It's an ideal bar for atmosphere and can also be used as a music streamer. If you don't care about that many channels or wireless rears, you could look for the cheaper S90QY or S80QY.
Smartphones
We're a few months off from new-iPhone-reveal season, but don't let that put you off; there's always a better deal or newer thing around the corner. Right now, the best value new Apple phone you'll find is probably the iPhone 12, which has a starting retail price of $1200 but which you'll find for below $1000 in most retailers. It has a mini version for those who like things compact, and there's not all that much separating it specs-wise from last year's iPhone 13.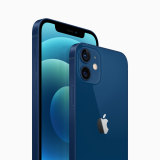 In Android land, Google's Pixel 6 is the value king. Smart, fast and nice to look at, it comes in well below many of its competitors at $1000 without sacrificing much at all. And if you do want those extra bells and whistles, like a 120Hz screen or zoom lens, you should look at the $1300 Pixel 6 Pro. Both phones will notably be among the first to get Android 13 when it's released later this year.
If you'd rather go for something less expensive, Samsung's Galaxy A52 ticks most of the boxes and can be found for around $500. It has a lot of flagship touches, such as a 120Hz refresh, under-display fingerprint reader, three cameras and a hole-punch selfie cam. It even comes with a 3.5mm headphone jack, which, as mentioned earlier, is a novelty in 2022.
smart home
Smart speakers are the linchpin of the smart home, as they not only play music and radio but also listen to your commands, so you don't need to fuss with your phone to set alarms or timers, adjust lights or make quick general knowledge queries . If you're just getting started or want to include additional rooms, Google's Nest Audio and Amazon's Echo Gen 4 are both $150 and offer good sound. A better-sounding alternative is the $320 Sonos One, which can use either Google or Amazon's smart assistant.
Depending on where it's going in the house, you might prefer the device to have a display. Google's $150 Nest Hub Gen 2 makes a great clock radio replacement, playing your favorite playlists or podcasts while also displaying the time, your alarms, calendar and a collection of your selected photos. For something more commanding in a kitchen or common area, Amazon's wall-mounted Echo Show 15 can display photos, lists, calendars weather forecasts and more all at once, and is great for video calls.
Finally, connected doorbells are becoming increasingly popular. They work just like regular doorbells, but they can also alert your phone about people near your house (whether or not they press the button), and let you talk to visitors even if you're not home. If you want it to work with your other smart home stuff – for example, you can hear the chime on your smart speaker or see live video on your smart display – it will be easiest to stick with the same company. So if you're using Google, go for the $330 Nest Doorbell, and for Amazon, go with the $310 Ring Doorbell 4. Both are easy to use and will keep an eye on your packages, let you know who's at the door and ( if you pay a regular subscription fee) hold onto recordings for later scrutiny.
Get news and reviews on technology, gadgets and gaming in our Technology newsletter every Friday. Sign up here.